Heya Jammers!
Once again, I have TONS of work today, so I have to post as early as I can. For the contest, I'll be adding it this week so be sure to come back and check if it's up. This contest will be a trivia based on the Biology History! So start doing your research. Anyways, today's new item is the last portrait of the main 6 alphas to finish our collection! The Greely portrait!
This looks amazing! And like with most of the portraits, it has some details including gems/the item the alpha is mostly caught wearing. Now, for the contest, I'll just tell you what it will be like:
Question
answer A
answer B
answer C
answer D
So you'll just have to choose the right answer in most of them. But there will be some knowledge questions as well. All I really would like you not to do is use the internet for the answers, sure I won't know, but still if you win it will be earned fairly though. I will add a caption near some of the questions that will say: ''You can use the internet's help!'' But there will be only like 2-3 question that will have that caption. So I just wish lots of luck on that contest! Lastly, today's gif!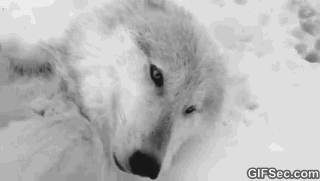 So pretty! He kinda reminds me of Skipper from Madagascar when he says: ''You didn't see anything..'' Lol, Idk why :P That's all for now Jammers! What other items would you like to see next? Are you waiting for tomorrow's update? If you are, what are you expecting? Leave a comment below and Keep On Jamming!